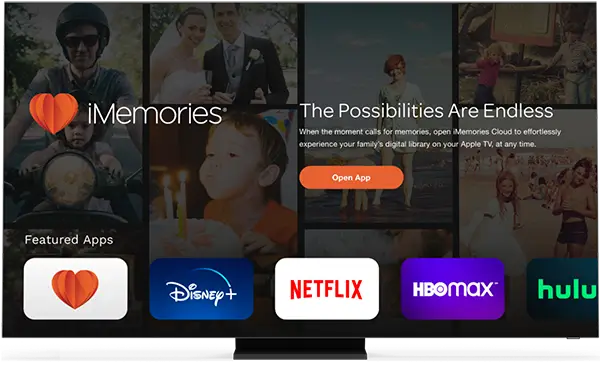 Set those other gifts aside.
You've got memories to stream.
The best way to guarantee an unforgettable holiday season? Complete your iMemories order today to get your streamable digitizations in time for Christmas. You can get high-quality, shareable digitizations of your home movies and photos in time to give as a gift or to stream with your family by Christmas. Don't forget, you can also gift digitized movies and photos for Christmas.
order your safehip kit >