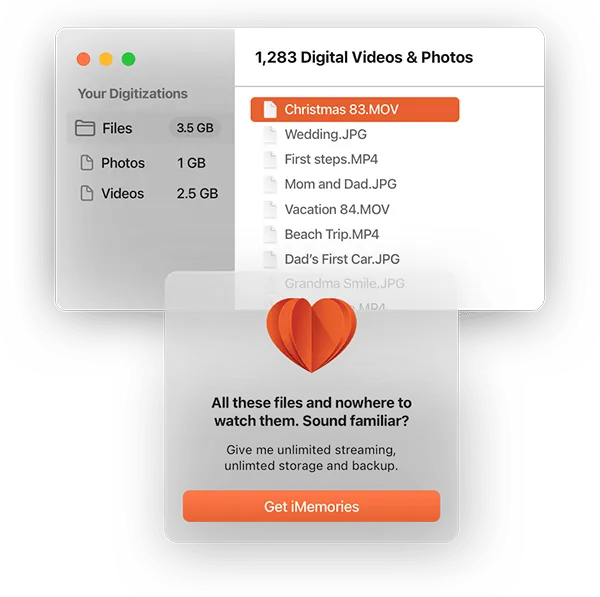 Stay clear of digital clutter
Other companies digitize a garage-worth of physical videotapes and photo albums, only to return a mess of unorganized files to your computer. Instead of enjoying your content right away on your TV or phone, you have to endure the frustration and confusion of storing, managing and backing up gigabytes of your own memories.

At iMemories, we do more than just digitize. Not only are we industry leaders in quality and service, but we see the process through with apps that let you stream your memories from the moment you receive them - just like you'd watch a movie on Disney+ or Netflix.